Check out Books at the MHS Library
Want to search the collection at Marianna High School? Click here.
We now have eBooks through Destiny. Download the app Destiny Discover today, and start reading eBooks from our library's collection for free!
Click here to download Destiny Discover from iTunes for your iPhone or iPad.
Click here to download Destiny Discover from the Google Play store.
Destiny Discover requires an account. Everyone on campus already has an account. Your username is the first five letters of your last name and the 5 digits of your student ID number. Your password is a capital S and the five digit number of their student ID number.
Example: James Smithson would be the following:
Username: Smith84282
Password: S84282
Reading Focus: Florida Teens Read Don't forget to read at least three of these selections to be able to vote for your favorite at the end of the year. We will also have a field trip for all who read three! When you finish three, find Mrs. Law, and let her know!
Florida Electronic Library - Want to access the database program for research? Click here.

We have a subscription to NewsBank for the remainder of this year. Click here to access our subscription.

Click here to access Accelerated Reader Enterprise. You will be able to take AR tests in your English teacher's classroom only. The Username is your 32000 number and the password is your last name. You will be able to access your reports from home. To check to see if a book has an AR test, click here.
FREE EBOOKS! Check out the Jackson County Public Library's new online system. You have to have a current JCPL library card to access the website. neflin.lib.overdrive.com Go to this site and click my account. Enter your library card number--be sure to capitalize the letters. Enter your PIN,which is the last four numbers of the card number. If you would like to change your PIN, you must go to the Jackson County Public Library. Then just follow the directions. If you want to use your smart phone or tablet for Overdrive, you will need to get the app downloaded to the device.
FSA Grammar Tutorials
Thinking about the ELA FSA test? Want a refresher on grammar? Take a look at these resources:
1. http://www.chompchomp.com/menu.htm
This is a cool site for grammar instruction. Students may enjoy exploring this site before the ELA assessment.
2. http://web2.uvcs.uvic.ca/elc/studyzone/410/grammar/colons.htm
This is a great site for targeted instruction on many grammar topics. Here is the page on using colons and semi-colons.

Need legal music for a report? Click on this Soundzabound link to download your music. The username is mariannahs. See Mrs. Law for the password.
Want to add a cool video to your presentation? Click here to access United Streaming. The username is mariannahs. See Mrs. Law for the password.
Florida Ready To Work Portal Students working toward certification should click on the portal link to access the web site.
FAIR Testing students click here.
Need to create a bibliography for your report? Click on www.easybib.com to access an easy way to do that!
Need free online tutoring? Go to this website http://www.learnatest.com/LEL/index.cfm/ and create a username and password. The username must start with 32446. Follow the instructions.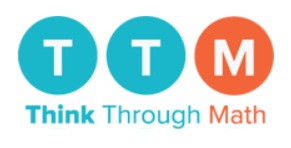 Need a little extra help on Math? Think Through Math offers individualized instruction in areas where you may need a little more instruction. The username is the same username used to log in to the computer, but it must be in all caps. The password is the student's entire 32000 number. Come to Tuesday or Wednesday afternoon tutoring to learn more, or just click and get started!
TV Production: Students, want to learn to shoot and edit quality film? Check out these tips: http://cybercollege.com/tvp_ind.htm#
Do you have a question? Click here to ask a real person to help you find an answer.