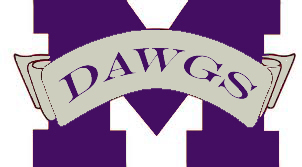 Inspire Achieve Excel
Don't forget that this week is Celebrate Literacy Week. We will be participating in the Million Minute Marathon on Monday during 4th period along with students across the state. The Read-A-Thon will be on Tuesday. You will be allowed to pay one dollar per period and come read in the library all period. If you pay 7.00 dollars, you can read 7 periods! On Wednesday you will be allowed to wear T-shirts that relate to Science, Technology, Engineering or Math. They should have something that can be read related to these areas. A winner from each first period class will be chosen. Homemade t-shirts will recieve one extra point for creativity. The winners will report to the library to be judged. The overall school winner will win an Amazon Gift card. You could google Science Puns for cool sayings. An example:
Thursday will be PSA day. Our television production team, Dawg House Productions, entered a PSA in the state Celebrate Literacy, Florida! 2015 PSA contest. We will find out on Thursday if we won 1st, 2nd, or 3rd place in the state. The PSA will debut on Thursday. If you haven't liked our video on the FLDOE Facebook page yet, we need you to! On Friday, the finalists in the Turn It In Jackson County Times contest wil be invited to a party in the library during 7th period. A list of the finalists will be published on Thursday. The finalists will be narrowed to 5 and those five finalists will represent MHS in the Times Narrative Writing Contest for a chance to win 250.00.
HELP US WIN! Click on the FLDOE facebook link below. You will have to do this off school campus so that the page will not be blocked.
Find the MHS PSA:Domino Effect, like it, and tell why it should be the chosen as FAN Favorite.
https://www.facebook.com/media/set/?set=a.954203764620388.1073741887.178971822143590&type=1
Members of Marianna High School's Dawg House Production team produced a public service announcement for the Celebrate Literacy Week, Florida! 2015 PSA Contest. Evan Barber, Ellory Fuqua, and Daniel Tillman produced the PSA. These students wrote the script, produced an original song, filmed, and edited the PSA in October. The PSA has been selected as one of the top three in the state of Florida. The students, and their teacher, LuAnne Law, will travel to Kennedy Space Center in Titusville during Celebrate Literacy Week to receive an award. Help us win by clicking on this link and liking our PSA!

Click Here Physical Packet and Off Campus Form(jc-430j
2015 FHSAA Cheerleading Finals
at Marianna High School
January 24th Admission $6 and Parking is $5


Purchase your yearbook: Click Here
(Purchase your yearbook soon to lock in the 60.00 rate.
After the first ordering deadline, the price will go to 70.00.)
Purchase a senior ad in the yearbook: Click Here
Advertise your business: Click Here
Click here to access Marianna High School's 2013-2014 SPAR Report