Class of 2013 Distinguished Bulldogs
---
Senior Recognition Night--Thursday, May 23 at 6:00pm
Honors Day Program for Underclassmen--Friday, May 24 at 8:00am
---
If you would like to purchase an ad for the 2013-2014 Band/Football Program sold during the Football Games, please click here. This is a fund raiser for the MHS Band Program.
The Color Guard is selling MHS Bulldog flip flops. They are $20 a pair and proceeds go toward paying for uniforms and flags. Please contact Jo Ann Everett at 482-4240 if you would like to purchase a pair.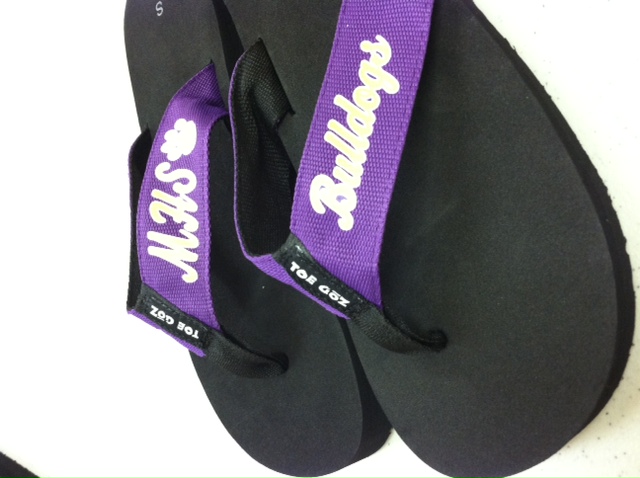 ---
In an effort to improve system practices, Marianna High School is conducting parent and student surveys. We value your opinion and ask that you take the time to complete this survey. In order to complete the surveys, please click on the appropriate links below. Please be assured that your responses to this survey will be anonymous. Your honest opinion is appreciated. Thank you for your time and attention to this matter.
Students click here.
Parents click here.
---
Current and future Marianna High School students that are currently out-of-zone and will be returning to Marianna High School will need to complete a JC-296, Student Transfer Request, and a school contract for school year 2013-2014. Along with this requirement, Out-of-district students must also have a permission letter from the superintendent of the district in which they live. These documents should be complete and returned to the school as soon as possible for immediate processing and approval.
---
---
Project Graduation will meet on Tuesday, May 28 at 5:30pm at the health department. We are requesting each senior pay $25 to help cover costs incurred for Project Graduation...Please give your check (payable to MHS Project Graduation) to Ms Shelfer. Also, please let Mrs. Henderson know your T-Shirt size.
---