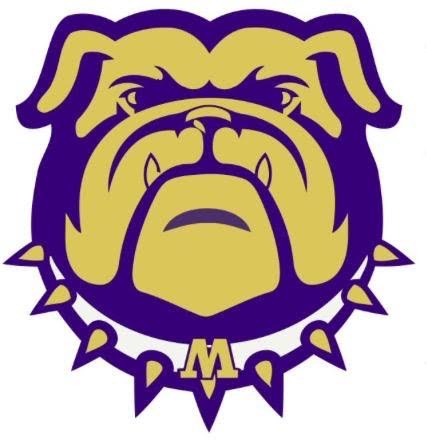 MHS STRONG
CITY OF MARIANNA
OFFICE OF THE CITY MANAGER
James R. Dean
Post Office Box 936
Marianna, FL 32447
(850) 482-4353 Fax (850) 482-2217
FREE YOUNG EAGLES AIRPLANE RIDE
The City of Marianna in partnership with Main Street Marianna and the Jackson County Tourist Development Council will be hosting its 8th Annual "Armed Forces Day/Airport Open House" at the newly renovated Marianna Municipal Airport on Saturday, May 19, 2018 from 8:00 AM–3:00 PM. This event is a way to promote the use and value of the Marianna Municipal Airport to the community by attracting the general public and to prospect for potential flight customers. Last year's event was a huge success, bringing out over a thousand people. The Airport is located at 3689 Industrial Park Drive, Marianna, Florida 32446. This will be a fun-filled day and is free to the public. This year young teenagers, ages 8 to 17, can pre-register online with the "Young Eagles" program and receive a free airplane ride. For specifically signing up, go to the web site http://www.eaa1358.org/youngeagles.html.
Once there, scroll down to the sign-up area, fill in the blanks and submit. Once submitted, the information will be collected and someone will contact the student to schedule the Young Eagle flight for Saturday, May 19, 2018. The Young Eagles program is a pathway to lifelong learning, a series of learning opportunities that can take a child all the way from Young Eagle to becoming a certified pilot. The Young Eagles program is conducted by volunteer EAA member pilots who are licensed by the Federal Aviation Administration. These volunteer pilots fly a wide variety of aircraft that are also licensed by the FAA. This is an opportunity to experience the freedom of flight that many people only dream about. Each student that signs up will fly with a local EAA volunteer pilot who will show them what real pilots do on the ground and in the air. This program is not associated with the Jackson County School District.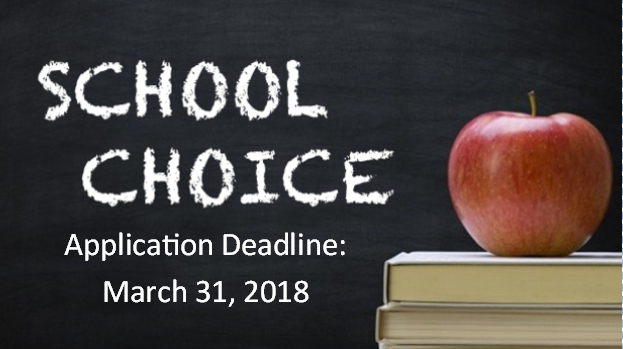 The open enrollment period for school choice ends on March 31, 2018, and our response has only been about 25% of the 2017-2018 applications. The application is online this year and can be found here or at www.jcsb.org under the red heading on the right side of the page. The contract has to be signed and emailed to schoolofchoice.jcsb@jcsb.org or faxed to 850-482-1342 to complete the application process. The deadline to apply is March 31, 2018.
ACTS
Clayton Williams - Marimba Solo
Napolean Glover - Singing
Carlos Staley and Jake Moss - Instrumental Duet
Hannah Morgan - Singing
Kendra Caldwell - Singing
MHS Flags - Flag routine
9th Grade Skit
10th Grade Skit
11th Grade Skit
12th Grade Skit
Drama Club Skit
2 Dance Ensembles
TV Production Movie
MHS Drum Trio
MHS Majorettes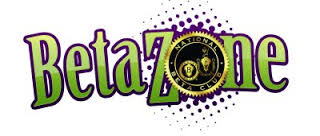 Congratulations to our BETA Club's State Convention Contest winners, and to Natalie Sims, the winner of a Senior BETA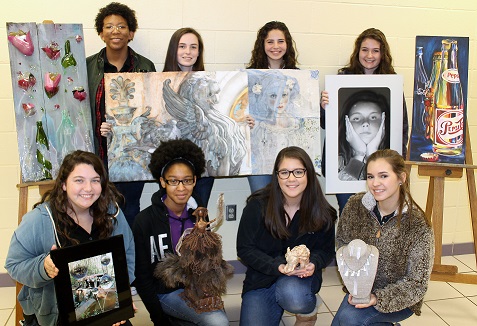 Visual Arts Winners, front row- Leah Tucker (3rd Place, Digital Art); Asia Tolver (1st Place, Fabric Art); Shelby Hanstine (1st Place, Sculpture); Tatum Milton (1st Place, Jewelry); back row- Selena Cobb-Jaramillo (1st Place, Recycled Art): Madison Rogers (1st Place, Watercolor); Natalie Sims (1st Place, Mixed Media); and Madison Retherford (1st Place, Drawing)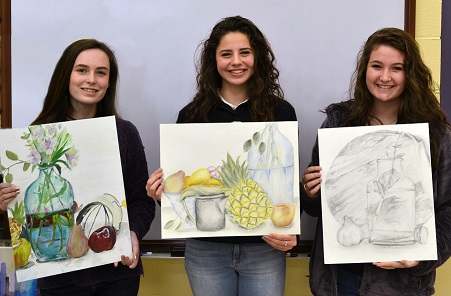 On-Site Art Winners - Madison Rogers - 1st Place in Acrylic Painting; Natalie Sims - 1st Place in Colored Pencil Drawing; and Madison Retherford - 2nd Place in Pencil Drawing
Best In Show - Madison Retherford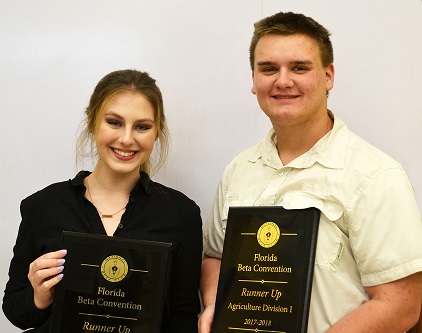 Ag. Winners - Cameryn Lein (2nd Place, 11th - 12th grade) and Carter Large (2nd Place, 9th - 10th grade)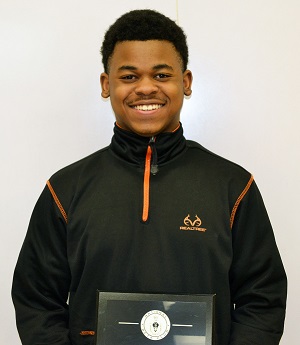 Speech Winner - Ezekiel Blount (3rd Place)
MHS Students Perform in Florida Bandmaster's Association
District 2 Honor Band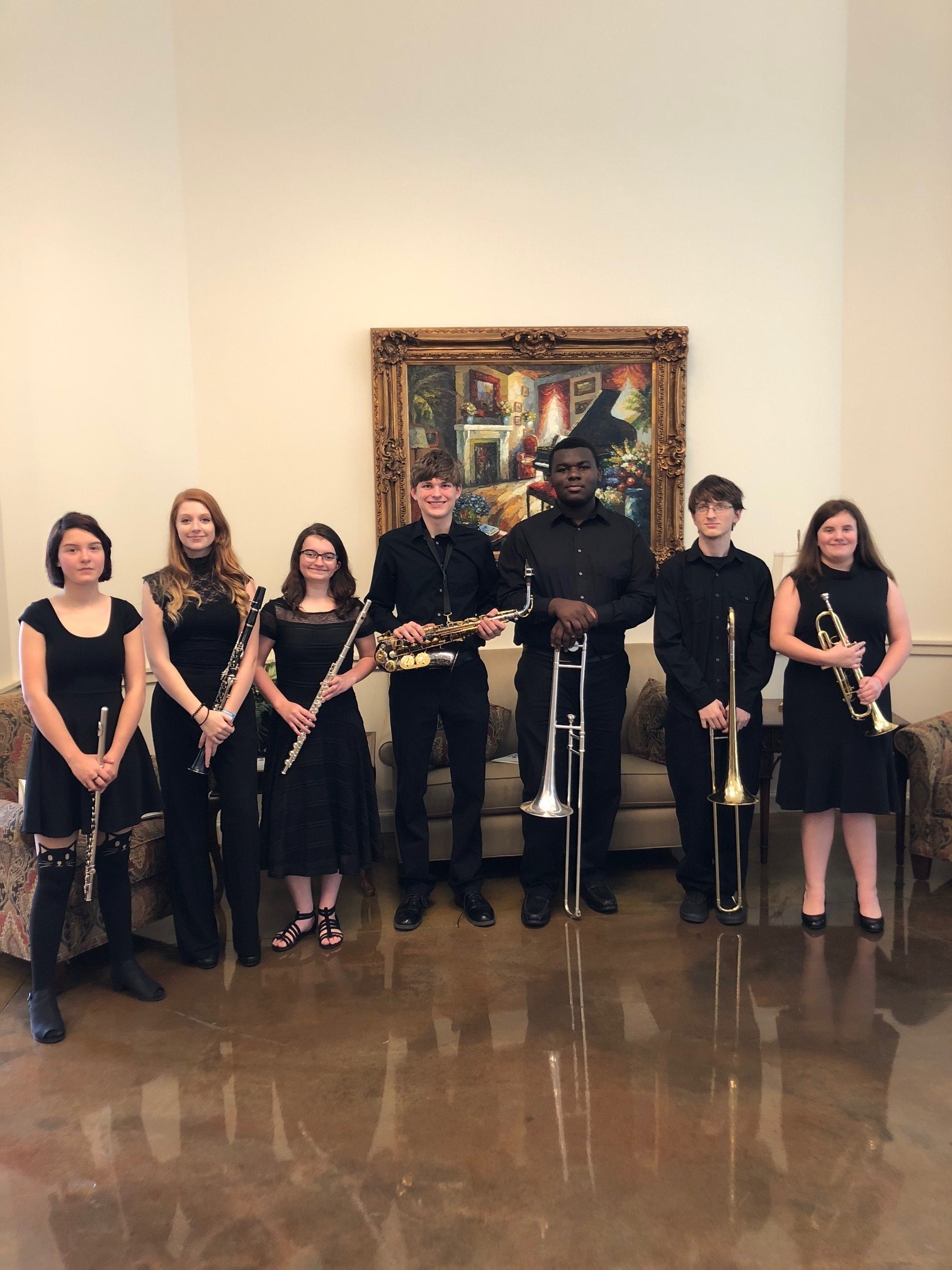 On Saturday, January 27th, seven students represented MHS in the FBA District 2 Honor Band. These students were nominated by MHS Band Director, Mrs. Alissa Wayman. The students then had to audition for a judge and be selected to perform with the band. The students practiced all day Friday, as well as Saturday morning at the First Baptist Church in Chipley. The honor band was comprised of students from eleven area schools. Congratulations to these students!
Hannah Autrey, Clarinet
Barbara McAllister, Flute
Carmalynn McAllister, Trumpet
Chase Meadows, Alto Saxophone
Jake Moss, Trombone
Marci Resendiz, Flute
Carlos Staley, Trombone
Parents, We need your help to promote reading outside of school.


From FLDOE's Website:
Just Take 20 (JT20) is a Florida initiative to improve student achievement in reading and literacy by recognizing that literacy begins at home! JT20 gives parents an awareness of their essential role as well as knowledge and skill to deliver daily activities that promote literacy. JT20 provides a knowledge base of age-appropriate activities and habits that will ensure highly skilled readers, motivated to read and write in school, workplace and life.
Taking the SAT or the PSAT? Check out this site for free SAT and ACT tutoring: www.prepfactory.com.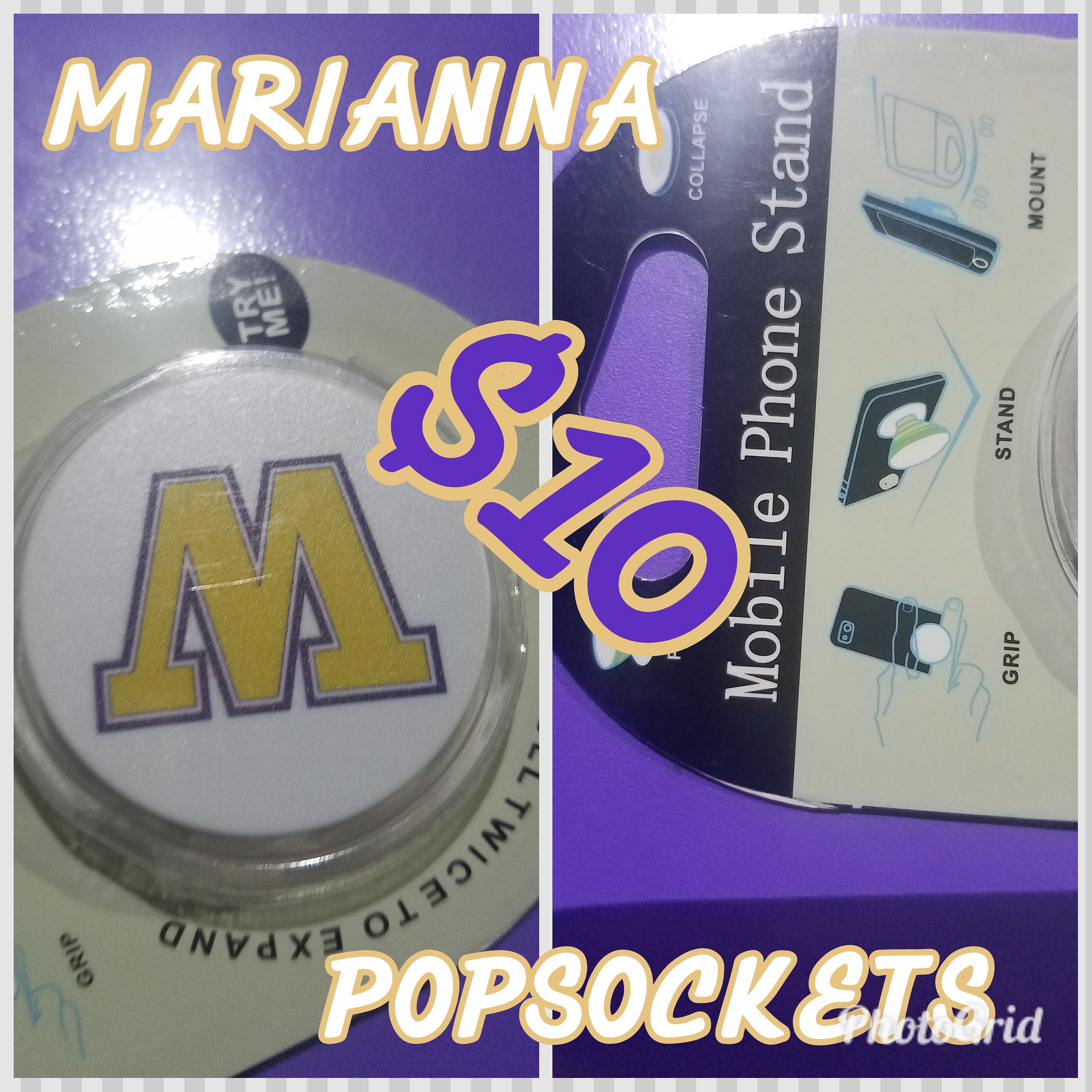 The MHS Wrestling team is selling Popsockets. The cost is 10.00.
Contact Mr. Larson at todd.larson@jcsb.org for more details.

Follow MHS Athletics on our twitter account. Search @_MHS_Athletics and follow, or click here.
Decades of Dogs
Help MHS purchase an electronic marquee.
Download your donation form here.
Studying for the ACT or the SAT?
Check out these awesome free tutoring websites:
https://www.prepfactory.com
or
https://www.march2success.com/
or
https://www.number2.com/



Looking for scholarships for college?


Go to fastweb and create a profile. Begin crafting your profile as early as 9th grade. College is expensive; look for free money.

Seniors, Need money for college? It is time to fill out the FAFSA.
Click here for more information.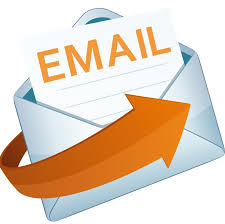 Student Email
All Jackson County students now have email access through a school email account. This access includes a free web based subscription to all of the Office products through Office 365. See Mrs. Law for more information. Click on the icon above to access your email, or look for the link on the lower left side of this webpage.
To log in, your username is the first 5 letters of your last name and the last 5 digits of your 32000 number. Your password is the same password as you use to log into the computer. Example: John Smithson's username would be smith55467 and his password would be the one he self-generated and registered in the password portal. If you need to share your student email with someone, add @jcsb.org to your username. Example: John Smithson's email address would be smith55467@jcsb.org