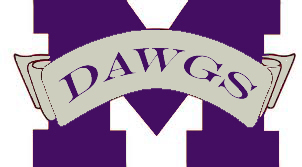 Inspire Achieve Excel
Seniors attending Universal's Senior Grad Trip need to meet Friday morning, April 24, at 9:00 AM in the auditorium with Mr. Mitchell and Officer McBryar. Seniors attending the trip will also need to meet Tuesday, April 28, at 2:00 PM in the auditorium with Mrs. Dryden to go over the itinerary and Universal's dress code requirements. Both meetings are mandatory for those planning to attend the trip.
Congradulations:
Maxx Williams Placed 5th in the FHSAA State Weight Lifting Meet and Charles Herman Placed 8th
Prom will be held on Saturday, May 16 in the MHS gymnasium. Doors will open at 7:00 p.m. for pictures. Prom hours will be from 7:30 p.m. - 11:00 p.m. First dance will take place at 7:30 p.m. Senior Promenade will begin at 10:15 p.m. Parents will be admitted for Senior Promenade beginning at 10:00 p.m. Prom tickets are on sale now in room F122 before school, between classes, and after school. Tickets are $25.00. All seniors attend free of charge, but must see Ms. Hatcher to register. All juniors and dates must purchase tickets. Dates to prom may be no younger than 9th grade. Students who are bringing dates that do not attend MHS must provide a copy their date's I.D. or driver's license at the time they purchase tickets. All students attending prom must pay class dues prior to registering or purchasing tickets. Class dues are $10.00 or $5.00 for students receiving free or reduced lunch. Dues may be paid to Ms. Mott before school in room F119.
Click here to access the City of Marianna Youth Employment application.


Purchase your yearbook: Click Here
(Purchase your yearbook soon to lock in the 60.00 rate.
After the first ordering deadline, the price will go to 70.00.)
Purchase a senior ad in the yearbook: Click Here
Advertise your business: Click Here
Click here to access Marianna High School's 2013-2014 SPAR Report
Agribusiness & Natural Resources Education Application
Culinary Arts Academy Application
Digital Arts Academy Application
Early Childhood Education Application
Engineering & Computer Science Career Academy Application
Health Science Academy Application
Click Here
Physical Packet and Off Campus Form