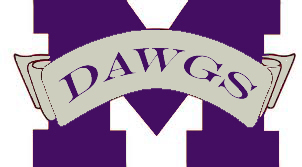 Inspire Achieve Excel
Parents, We want you to be involved in your child's education. Please take a moment to fill out and return the Parent Involvement Survey that your child brings home on March 12, 2015. Need another copy? Click here.
FCAT 2.0 Retakes: March 31 and April 1- FCAT Reading Retakes; April 2- Algebra 1 Retakes
FSA/EOC: April 13-28- FSA ELA Reading tests; April 29-30-Algebra 2 EOC ; May 4-7-Geometry EOC; May 11-14-Algebra 1 EOC; May 15 and 18-US History EOC; May 19-22-Biology EOC;
Advanced Placement: May 5- AP Calculus Exam @ 8:00 am; May 6- AP Literature Exam @ 8:00 am; May 8- AP US History Exam @ 8:00 am; May 12- AP Government Exam @ 8:00 am; May 13- AP Language Arts @ 8:00 am; May 14- AP Macroeconomics @ 12:00 noon
The scheduling process for the 2015-2016 school year has begun. Click on the links below to access the applications for the Academies and various programs of study available on the MHS campus. Applicaions are due by Wednesday, March 3, 2015. Marianna Middle School students may turn in their applications to their English Language Arts teacher.
Agribusiness & Natural Resources Education Application
Culinary Arts Academy Application
Digital Arts Academy Application
Early Childhood Education Application
Engineering & Computer Science Career Academy Application
Health Science Academy Application
Click Here
Physical Packet and Off Campus Form


Purchase your yearbook: Click Here
(Purchase your yearbook soon to lock in the 60.00 rate.
After the first ordering deadline, the price will go to 70.00.)
Purchase a senior ad in the yearbook: Click Here
Advertise your business: Click Here
Click here to access Marianna High School's 2013-2014 SPAR Report